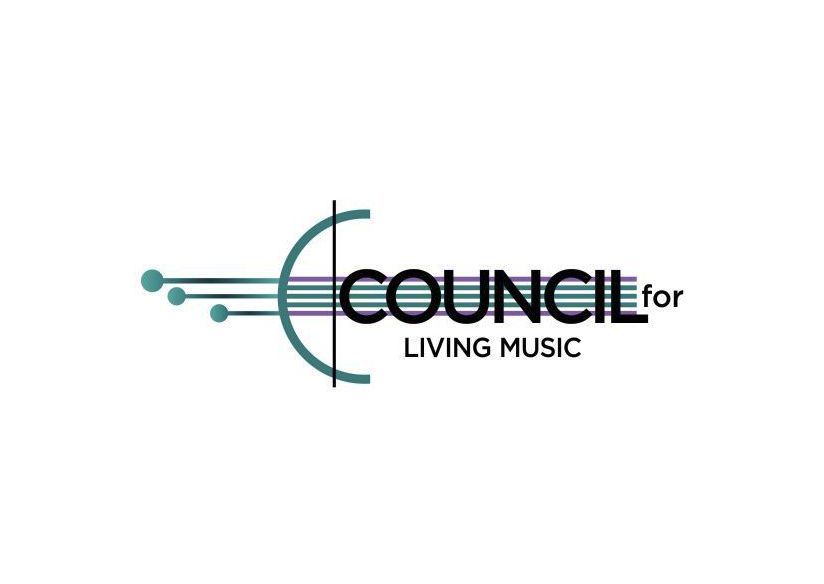 Life is a lot like jazz…it's best when you improvise," said George Gershwin. And when vocalists improvise, something powerful and primal happens. In late October, Music for a Sound Future and the Council for Living Music presented its second free educational clinic hosted by Local 802: "Makin' the Changes: A Hands-on Approach to Scat Singing." (The first event, two years ago, was "Finding the Groove," with Bernard Purdy and Rob Paparozzi.) Both events were hugely successful, drawing large and enthusiastic audiences, who left asking the same question: when is the next clinic?
"Makin' the Changes" was geared specifically to jazz singers, and the audience contained a mix of students and professionals, many from the New School's jazz department. Having 75 excited and enthusiastic young jazz musicians grace the halls of Local 802 made this a particularly important event.
The evening was masterfully organized by music educators Janet Lawson and Dr. Lewis Porter, who have both earned Grammy nominations for their music. Lawson is a distinguished jazz vocalist and instructor at the New School; Porter is a jazz pianist, composer, author and the director of the master's program in jazz history and research at Rutgers (Newark). They were assisted by vocalist Jazzmeia Horn, who won the Sarah Vaughan Rising Star award in 2012, and saxophonist Billy Harper along with his vocal ensemble, the Billy Harper Voices. The evening featured group exercises, performances, demonstrations and tons of audience participation.

I introduced the event, followed by Jazz Rep Todd Weeks, who spoke briefly about the union and its jazz campaigns. Without further ado, Lawson dove right into her hands-on approach to scat singing, engaging the audience in a group scat as she assigned different portions of the room specific patterns to perform together. We were off and running.
Lawson's singing voice has been impacted by illness, but that has not dampened her passion for this interpretive art form. As Lawson put it, "To me, the beauty of improvisation is that it opens up people's hearts and creates space for anything to happen. I think that's scary to some folks, maybe because they haven't experienced the limitless potential that's possible in that openness!"
Lawson added, "I feel grateful for all the extraordinary musicians I've been fortunate to play with and learn from and share our spirits together. Lewis Porter, Billy Harper and Jazzmeia Horn added the whipped cream and cherry on top as I make my way into singing again!"
Harper told the audience about his introduction to scat as a young boy growing up in Houston. As he told it, scat-speak was a part of the urban African-American tradition – a way of communicating that was considered hip and cool. Without skipping a beat, he segued directly into a performance/demonstration with his ensemble, accompanied by a swingin' rhythm section. Harper's intricate vocal arrangements featured solos by Jazzmeia Horn, as well as other singers in the group.
After the event was over, Harper said, "Well, I must say that because of the open-mindedness of Local 802, the Council for Living Music and the creative imagination of Ms. Janet Lawson, our efforts to introduce jazz and the artistry of scat was 'awesome,' as Ms. Covo exclaimed. The main ingredient: that secret desire all thousands of listeners and musicians to sing some of those 'crazy sounds' in such a 'jazzy and crazy language' won us all. This desire, no matter how subconscious, raised all of our interests to overwhelming heights!"
There are many schools of thought about how scat singing developed. According to the early jazz pianist and composer Jelly Roll Morton (1890-1941), scat was first noticed around 1900 when comedian Joe Sims performed nonsensical syllabic vocal improvisations in his routine. New Orleans musicians like Morton and the renowned ragtime pianist, singer and composer Tony Jackson (1882-1921) borrowed this form of improvisation and began incorporating it as early as 1906 to flavor a song and add variety. The rest is history.

As jazz music developed, so did scat singing. Jazz greats like Louis Armstrong, Ella Fitzgerald, Sarah Vaughan and others took the art form to new heights, improvising on the same par as jazz instrumentalists. To do scat singing well, a singer needs to understand the tune inside and out – the melodic and harmonic structure – in order to create new and inventive improvisations. Lawson illustrated that salient point by conducting a group lesson with the audience. She had everyone in the room sing the root of each chord in a blues progression. Then she had them add the third on top of that, then the fifth and finally the seventh. Lawson calls it "layering." This technique provides the structural tools necessary to create an interesting and cohesive scat. Knowing the harmonies is so simple and fundamental, yet so important.
Lawson and Porter conducted the final portion of the evening like a master class. Specific singers were invited on stage to perform an entire tune with the rhythm section. Afterwards, Lawson, Porter, Harper and Horn critiqued the singers, offering supportive and insightful suggestions about their performances and improvisations.
Porter was particularly excited about holding the clinic here at Local 802. He told us, "Doing the clinic at Local 802 is great because you get an audience of people who are really excited about the topic, mostly musicians – that is, people who have studied singing or are currently studying. Their energy really helped to make this clinic a success."
Makin' the Changes also illustrated the powerful connection between student and teacher. Many in the audience were or still are students of Lawson, Porter and Harper who remain ever eager to learn from these master educators. In fact, Jazzmeia Horn herself was a student of Lawson. Since Jazzmeia graduated, Lawson has continued to nurture and support her throughout her professional career.
I spoke with Jazzmeia Horn about working with Lawson and the other inspiring educators/performers. She told me, "It was such a great privilege to teach and learn beside a great group of inspiring and dedicated musicians, showing the world that giving is really what the music is about. I felt that the participants really enjoyed themselves and even learned more than they expected to receive. I really hope that with the help of the Council for Living Music and Local 802 we can keep hope alive for the future generations to come with more workshops like these."
As producer of this landmark event, it was personally heartening for me to see this large group of jazz musicians, mostly young non-members, come together under the roof of Local 802 to participate in a supportive and uplifting jazz-centric event – a perfect introduction to the musicians' union. Hopefully, through the efforts of the Council for Living Music and Music for a Sound Future, together with the support of Local 802, there will be more of these educational clinics that enrich and edify audiences about musicians' craft and the importance of live music. Let's keep makin' the changes happen!

This story originally appeared in the volume 115 no. 12 issue of Allegro, the magazine of the New York City musician's union (AFM Local 802). It is reprinted here with permission. The original link to this story is at: http://www.local802afm.org/2015/12/makin-the-changes-happen